DEBT COLLECTION & RECOVERIES
SOFTWARE

OFFERED BY SWORDFISH
Swordfish
Goldfish
Quality Assessment Software
Linkfish
Filefish
HOW SWORDFISH
SOFTWARE

WILL BENEFIT YOUR BUSINESS?
WEEKLY FEATURE DEPLOYMENT
In 2004 we recognised the need for an effective and affordable professional debt collection software system. Our aim was to offer the collection and recoveries industry the opportunity to attain superior levels of efficiency and profitability at low costs. Legal and debt collection experts joined a team of IT specialists to create Swordfish.
Effortless simplicity is what our identity aims to reflect. The same simplicity that makes Swordfish the widely used and preferred application. We are passionate about using technology to create solutions for our clients. We aim to continuously provide innovative technology that ignites success.
We continuously craft and improve Swordfish to reduce the effort and dependency on human intervention through smart automation. Swordfish is a system that is scalable and adaptable to different and unique environments and workflows. We do not just follow technology trends but rather set new benchmarks with our clients. As a result, Swordfish is expanding globally and chosen by leaders in the debt collection industry as the best must have solution.
Swordfish Professional, Advanced and Enterprise continues to show its value as a cradle to grave debt collection system. It has become a household name and the preferred solution in the industry, not only in South Africa but also in Lesotho, Namibia, and Botswana. With industry leading functionality, integrations, legal application and compliance it sets itself apart.
Try one of our solutions today.
We share a world with great innovators.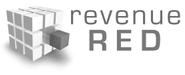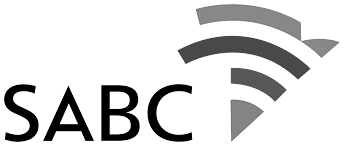 SWORDFISH SOFTWARE
FEATURES

THAT WILL CHANGE YOUR ECOSYSTEM
Our product offering is based on an all-inclusive approach. Can't find what you are looking for? We can custom-develop it for you.
DATA MANAGEMENT & INTEGRATION
ELECTRONIC COMMUNICATIONS
WHAT SOME OF OUR CLIENTS THINK…
Ask yourself – why do the commercial clients choose Swordfish?
FNB
"Swordfish has been a tremendous cost saving for us and a valued asset to our business."
Nedbank
"Swordfish completely fulfills our needs and has increased our productivity and capacity tremendously while reducing cost of collections/recoveries significantly."
Rand Merchant Bank
"To work with a team and software that is so dedicated and sophisticated, that they become an integral part of our business and success is a rare find. Every business owner should experience this."
Groenewald Lubbe Attorneys
"In terms of development, features and compiling reports for our clients, Swordfish debt collection software is clearly superior to every other product we tried."
VFV Attorneys
"Swordfish is the definition of being adaptable and customisable.  We have been able to mould it to suit our needs as leaders in the third-party claims industry."
Blakes Maphanga
"We are able to collect much more effectively due to the streamlined Swordfish collection system."
Collect EFFORTLESSLY. Simplified RECOVERIES.